You have worked very hard to lose weight, but one thing you may not be celebrating is the excessive, hanging skin that can often occur following significant weight loss.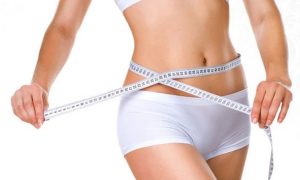 Whether you have lost weight through bariatric surgery and/or lifestyle modification, this excess skin can serve as a constant reminder of when you were overweight. Post-weight loss body contouring procedures can help you achieve the body shape you desire, allowing you to look as good on the outside as you feel on the inside. Following surgery, Dr. Michaels' patients experience an improved sense of self-confidence and personal body image. Realize the true extent of your weight loss accomplishment.
Dr. Michaels is a board certified plastic surgeon who specializes in after weight loss body contouring procedures. He is one of only a few plastic surgeons to have completed a fellowship specifically dedicated to post-weight loss plastic surgery. This allows Dr. Michaels to offer you the most current and safest techniques. As each weight loss patient has his or her own goals and concerns, Dr. Michaels will individualize a treatment plan specific to your needs. Dr. Michaels also specializes in revision or secondary surgery for patients that are not satisfied with the results from procedures performed elsewhere. Dr. Michaels would consider it a privilege to help you achieve your weight loss goals.